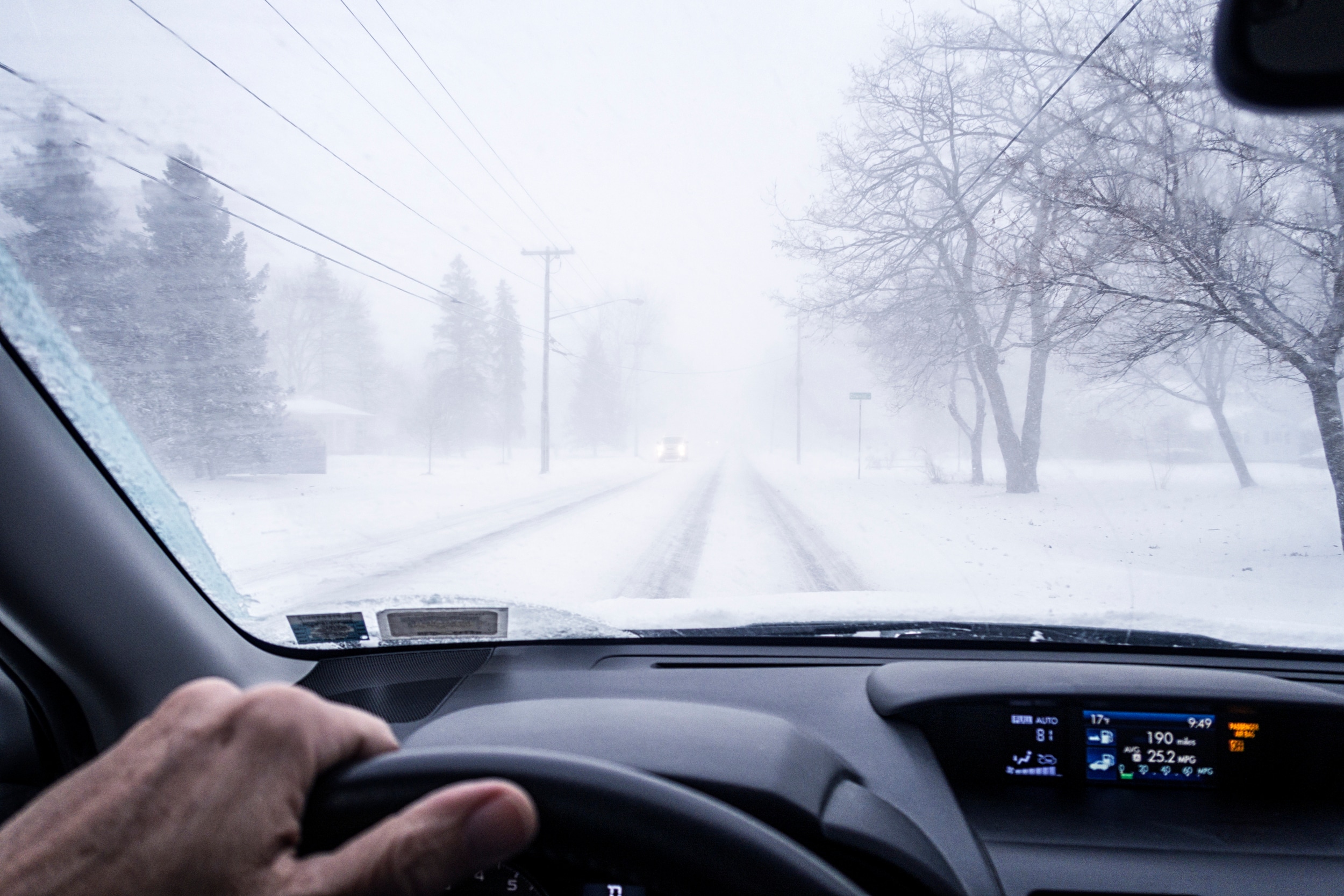 As the weather hits the US with continual snow and cold, you can't let it slow you down. However, it's important to prepare when driving in wintery conditions, in case an accident does happen. For safe driving this winter season, here are a few tips from your friendly Dodge dealership in Bettendorf IA.
Check Your Fluids
It's important to check the fluids of your car before bad weather hits. Make sure you have plenty of windshield washer fluid, your gas tank is filled and replace your antifreeze. Additionally, make sure you have appropriately winterized your car with the proper winter mixes.
Maintain Your Tires
When the temperature drops, so too do the air pressure in your tires. In slippery conditions, it's dangerous to drive on tires without enough air. Make sure the pressure of your tires is up to the manufacturer recommendation. Also, don't drive on too old of tires. You need enough traction on your tires to help stay on the road.
Pack an Emergency Winter Kit
If all else fails, and you end up off the road or in an accident, it's important to be prepared. After all, getting stuck in the cold isn't safe for anyone. Make sure you pack a winter kit to help you in an emergency. Your kit should include:
Tire Sealant
First-Aid Kit
Food & Water
Blankets
Jumper Cables
Flashlight
Flares / Cones / Hazard Triangles
Bag of Sand
Shovel
Ice Scraper
Car Jack
Anything else you deem necessary
Drive Carefully
The one thing you should do, above all else, is be aware of your driving during poor road conditions. Stay on main roads that have plows regularly driving down them. Also, drive more slowly (especially on off/on ramps and bridges), brake earlier and keep a safe distance away from other drivers.
Use Safer Vehicles
Although not an availability for everyone, certain vehicles handle better in poor weather. Larger trucks and cars tend to drive better in ice and snow. Additionally, all-wheel drive is better for traction and acceleration in lousy road conditions. However, if you're considering getting a new vehicle soon and want something that handles better during the winter, consider getting a RAM truck from the best Dodge dealership in Bettendorf IA, Clinton Auto Group.
At Clinton Auto Group, their salesmen and loan specialists have the customers' best interests at heart. They work with you to find a car that meets all your specifications and is within your price range. They also sell new and used Nissan, Jeep, Chrysler and Ford vehicles.
To learn more about the Dodge dealership Bettendorf IA counts on, call Clinton Auto Group today. You can contact them at 888-373-1135. Also, they are located at 2850 Valley West Drive, Clinton, IA 52732.