The Trusted Car Dealer Camanche IA Drivers Crave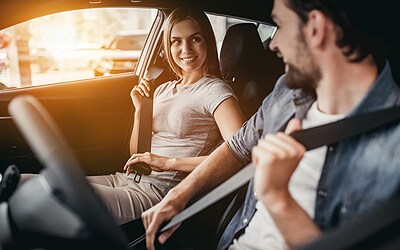 When searching for a new car, we know the last thing you want to feel is pressure. That's not what we're all about here at Clinton Auto Group. Instead, you just get genuine sales knowledge and dedication to your satisfaction. Are you looking for a sedan, SUV, van, truck or hybrid? Our team can connect you with the best option no matter what your price range. Come down and see for yourself why so many of your friends and family choose to buy their cars at Clinton. It's no secret: we are the trusted car dealer Camanche IA drivers crave.
Our attentive, knowledgeable staff members are standing by to assist with your inquiries and give you test drives as part of our huge inventory of vehicles. Whether you're in the market for a Ford or a Nissan, you're sure to find what you want. Plus, with online tools that help you locate the vehicle of your choice quickly and easily, Clinton Auto Group is your #1 resource for sales and service.
What We Offer in Camanche
Here at Clinton Auto Group, we boast the biggest and best selection of new and pre-owned vehicles in and around Camanche. We sell and service: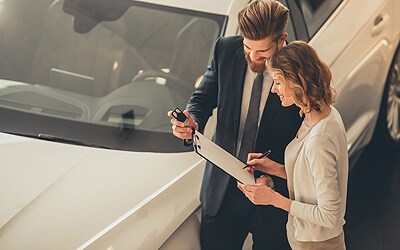 Whether you have some questions about a new car, or you want to bring your existing one in for service, you can place your faith in our reliable customer service team. If you assume our attention to detail fades when you drive your new car off the lot, think again. We're with you for the long haul. Come to us for repairs, oil changes and more throughout the lifecycle of your vehicle ownership.
Contact Our Car Dealer in Camanche IA
Are you visiting us from Camanche IA? We welcome you to our conveniently located dealership in Clinton IA. For more information, call our sales department at 888-373-1135 or our service department at 563-242-0441. Let us assist in your new car search or schedule service for your Ford, Nissan, Dodge, Jeep, RAM or Chrysler.